Welcome to the
Film & TV Connection!




Film & TV Connection
President Jimi Petulla


If you are looking for an exciting, challenging and creative career with virtually unlimited potential, the ever growing industry of motion picture and television production may be for you.

The truth is there are not enough qualified individuals to feed the industry's needs. Realize that it often takes hundreds of qualified workers to produce just one movie or even one thirty-second television commercial.

On the film side are the Major studios, and hundreds of Independent Film companies. In television are the networks along with over 1300 independent television stations, some 8000 cable companies and literally countless commercial production houses. Yet there are only a handful of bonafide Film Schools in the country which cannot even begin to fill the thousands of opportunities available every day.

Why then does this industry seem so difficult to break into?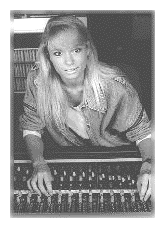 Because producers want to hire people with real hands-on production experience: a known quantity to industry professionals, not somebody who read a book about it.
This is exactly what the Film and TV Connection offers you. Unlike any other program, we provide on-the-job training through a nationwide network of film and television production companies.
We select and hire professional, working film and television Producers, Directors, Editors, Cameramen and others to be both mentor and counselor to our students throughout our training course. Because our students are actually assisting in a real production environment and learning in a hands-on situation, they are becoming that "known quantity" and are in an ideal position to move into a paid production job with the company they've trained with.
How long does it take? That's up to you. If you're the type of person who can pick things up quickly and show an ability to think on your feet in the often frenzied work place of this industry, you will move ahead within a matter of months. Our acceptance standards are very high and we will only accept applicants with solid potential and the motivation to succeed.
Some people think they cannot actually enjoy what they do for a living. Those are the ones who won't make it. If you won't settle for anything less than a dynamic and exciting career, we know the Film and Television Connection can help you achieve that goal.
See you at the movies!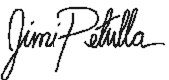 Jimi Petulla
Founder, Film & TV Connection


Editor's note: Jimi is in the process of making his own film: Reversal. You can read about it on the Web site.




INFO:



Info Index

Letter

Explanation

Jobs Available

Personalized Training

Course Outline

Your Career

Credits



OTHER SECTIONS:



Home

Video Clips

News

Contest

Articles

Letters

Film & TV Resources


Link to Film & TV Connection







"You proved to us that you do land people jobs!"

-- Steven E. Scott,
Vocational Rehabilitation



"Glen Lezma has been hired on as 2nd Assistant Director for the upcoming Salma Hayek film titled "In the Time of the Butterflies" for ShowTime Network."

-- Eric Bryce,
Lion's Share Pictures,
Los Angeles, CA



"Thanks for providing us two very qualified interns, both of whom are now working in the industry"

-- Damon Alberts,
Center City Film,
Philadelphia, PA



"Your student Donna Keller survived when we threw her in the trenches on Gus Van Sant's current project, so we decided to hire her on our production staff."

-- Theresa,
Lions Gate Pictures,
New York, NY



"I wish I had heard of you before I went off to film school."

-- David Miller,
New Line Cinema,
New York, NY