Welcome to the
Recording Connection!




Recording Connection
President Jimi Petulla


Are you seeking the challenge and rewards of a career in music, production and recording? Or does the world of music videos excite you?

If so, then the Recording Connection is here to make your dreams a reality. The music industry is a profession, a business. And in this business I have been fortunate to have been associated with some of the finest producers and engineers in the industry. They have worked with acts such as Michael Jackson, David Bowie, Journey, Rod Stewart, Robert Plant, Motley Crue, Whitesnake, Al Dimeloa, Eddie Money, Huey Lewis and the News, and many, many more. All of these highly respected professionals got started with "hands-on-training" working in major recording studios--not classrooms.

In today's music world the reality is that without experience you can't get work. And without work you can't get experience.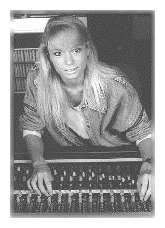 Therefore, the Recording Connection was designed to not only give you training, but also experience in all aspects of sound and video recording. We literally hire recording studio owners, managers, chief engineers and producers to provide training for our students in the actual studios that are used every day by major bands, music producers and record companies. You are right there--assisting the staff while the sessions are taking place.
Yet, as a student with the Recording Connection, you do not have to leave your present job while training. You can train part-time as an engineer or producer while keeping your present job. You spend an hour or two of your spare time each day studying course work and reviewing cassette tapes at home. You also train a few days a week at a local recording studio in your area.
But, our standards are very high. You must be serious about a career in this business and have strong motivation to succeed in order to be accepted into this program. We invite you to review our materials on the World Wide Web. If you won't settle for anything less than a dynamic career, then we have something to talk about. Call us--we are here to assist you in achieving your goals.
I wish good luck to all those who truly can hear the sound of music.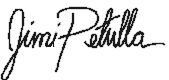 Jimi Petulla
Founder, Recording Connection





INFO:



Info Index

Letter

Explanation

Course Outline

Credits

Your Career



OTHER SECTIONS:



Home

Video Clips

News

Contest

Articles

Letters

Recording Resources



Link to Recording Connection







"Allison Moffett has completed your course and has been hired at JEL Recording Studios. The Recording Connection really worked for her."

-- Joe McNeil,
JEL Recording Studios



"I highly recommend the Recording Connection. In training and breaking people into the recording and music business, it's the only way to go."

-- John Maclean,
The Factory



"We have hired Steven Christensen part-time as an assistant engineer. And he still has a couple of tests to complete!"

-- Christi Workman,
Business Manager,
Sugar Hill Recording