Recording Connection
Offers You a Career in the
Music Industry


We are here to assist you. Learn from professionals who are in the business, not people who were in the business.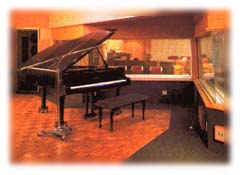 The first step toward your new career features the Sound Engineering Course (on the previous page) which is packed full of useful information. Step by step easy to follow tapes and instructional material lead you through your training. The course will qualify you for several types of audio recording and producing positions.
You will meet with your counselor at the recording studio a couple of times a week for training sessions. You'll be studying and listening to tapes to help your audio and visual skills. You'll learn the bookwork on your own time at home and learn the hands-on operation during actual live recording sessions at the major recording studios. Your counselor works with you on a one-on-one basis without distractions of other classmates, etc.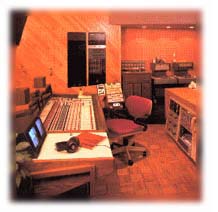 We also help you with Job Placement Assistance



A wide variety of exciting, creative and financially rewarding jobs are available in the growing field of Music/Video for trained people of all ages. The Recording Connection is designed to give you the proper training, which combined with your own ambition and motivation can open the door to a challenging and glamorous career.
All Recording Connection graduates receive 7 years of job placement assistance after their training. Other schools only help you get that first job, while the Recording Connection stays with you for your entire career, helping you advance up the music industry ladder as you gain more experience. Many of our graduates have advanced to major record company positions, such as executive producers, studio managers and owners.


Your Opportunity Is Waiting



Many of our students have been hired by the studio they're training with. We find that once the studio personnel get to know you and like you, many times they end up hiring you! As a student with the Recording Connection, you have an advantage over other college school graduates because you're already in the door. So, when an opening arises, and since your counselor is probably the one doing the hiring, you'll get the first opportunity for the job. It's much easier for a studio to hire someone that is already familiar with their particular facility.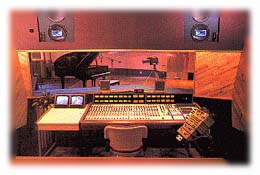 While other schools just send you lists of job openings from various trade publications, the Recording Connection will actually initiate your application. We are in direct contact with studio managers, record companies and studio owners all over the country, everyday. When you are "Job Ready," we will open the doors and make sure your application is separated from the "Pile." You will know where to apply and what openings are available before anyone else.





INFO:



Info Index

Letter

Explanation

Course Outline

Credits

Your Career



OTHER SECTIONS:



Home

Video Clips

News

Contest

Articles

Letters

Recording Resources



Link to Recording Connection







"As a result of this teaching experience and Gigi Frampton's progress, we have hired her to work with us in the recording studio and with our additional business of PA installation."

-- Charles "Jay" Miley,
Owner/Engineer,
Charleston Recording



"Being a musician myself, the "in studio" education has revealed considerable insight to the recording process as well as the music business itself."

-- Kelso Ashby, Student
Red House Productions



"The Recording Connection's course is among the best in the business. Anyone entertaining a career in the recording industry would benefit greatly from your program."

-- Jeff Jeffrey,
President, Cue Recording



"My student Sam Patterelli did a wonderful job with his course and has become a resourceful engineer at my studio."

-- Steve Feldman,
Owner, Penguin Studios



"My former student Luis Peyron has been accepted in an apprentice audio engineer position at Disney's Epcot Center in Florida."

-- F. James Brady,
Jim Brady Recording