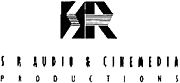 August 21, 1998



Recording & Radio Connection


Dear Sir:
Enclosed please find the final two exams for Matt Sepanic, and our final mix demo on DAT for your final review. I must say I was very impressed with your course.
I was so impressed with Matt's performance that I have decided to hire him on to my full-time staff.
I guess this makes me eligible for the additional bonus of $500.00! Thanks! Please feel free to contact me with regard to placing other would-be engineers/ music producers.
Congratulations on a great program and concept!
Sincerely,



Mike Lawyer
Owner, SR Audio & Cinemedia Productions


2771 104TH STREET ° SUITE C
DES MOINES, IOWA 50322-3812
515-278-6336 ° FAX 515-278-6337