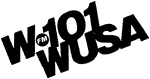 WUSA
504 Reo Street
Tampa, Florida 33609
(813) 281-1111
(813) 445-1111
(813) 289-8884 (fax)



Dear Jim,
I would like to thank you personally for your continued cooperation in making the Radio Connection a local success. The learning experience is of real value to the student as well as our broadcasting facility.
Practical radio experience, as you know, is the one necessary step in the Intern's overall education an the combination of the Radio Connection course, in cooperation with hands on training, makes the entire program a very worthwhile project.
We continue to employ qualified students on a part-time basis when vacancies occur giving them a first shot when full time jobs become available.
The Radio Connection Broadcasting course is the connection into the world of radio that serous future broadcasters need. We applaud your continued efforts in helping bring competent people to our environment.
Best Regards,


Steve Sande
Production Director